Battersea Power Station Planning Applications Overloaded with Information.
On the 22nd October 2009, the planning applications for Battersea Power Station were submitted and made available to the public. The public then had until the 1st February 2010 to submit their objections and comments.
The plans with reference numbers; 2009/3575, 2009/3576, 2009/3577, 2009/3578.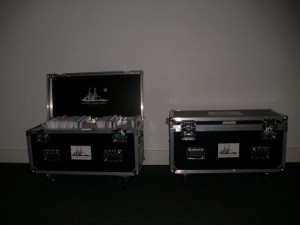 Application 2009/3575 contained four application documents, which were made available to the public on the 22nd October last year. The application also contained approximately 20 reports many in several parts (up to eleven) and many with numerous appendices. Over three hundred drawings of the proposed plans were also included; these were only made available to the public in December 2009.
The sheer volume of materials provided about the plans and the limited time available to respond,  made it very difficult to firstly access all the information and to make a fully informed opinion on the plans.
For more information on the applications click here
Details on Spectacle's Battersea Power Station Project
To watch interviews and footage from the Power Station visit Spectacle's Archive