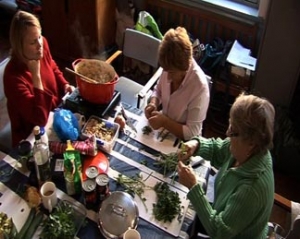 Memory soup is project that brings together mature members of the community to make soup and discuss memories. Part of the Islington and Canonbury contribution to the Well London project, Memory soup promotes both healthy eating and community spirit.
To watch someone interviews with people involved please follow this link.
You can also download a list of recipe's used in the sessions from our website or click below.
Do you have a healthy recipe you would like to contribute? If so please add to our comments section and we will post it on the Well London blog.