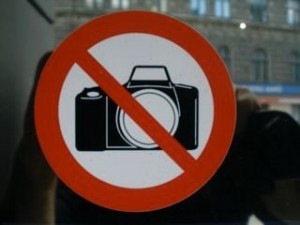 Amateur Photographer has reported that the London Organising Committee for the Olympic Games and Paralympic Games (LOCOG) is putting restrictions on the type of photographic equipment that the public will be allowed to bring to the Games, and are banning cameras from certain events altogether.
A photography enthusiast wrote to LOCOG asking if he would be allowed to bring his DSLR lens to the Stadium, and was told in an email that 'LOCOG has yet to finalise the spectator filming and photography guidelines. As with other large sporting events there may be restrictions for spectators on the size of lenses permitted into venues.'
It is believed that certain kinds of equipment will be banned from the Games altogether, whilst no flash photography will be allowed at all in the public stands during certain events, such as shooting.
LOCOG is set to discuss its final photography guidelines at talks in the summer and in September. Once they have been finalised, the guidelines will be published on their website.
Read the full article here.