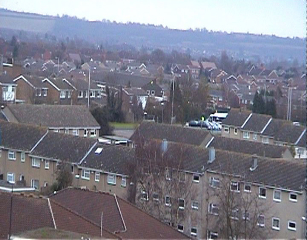 It's 2010 the European Year for Combating Poverty and Social Exclusion, "The fight against poverty and social exclusion is one of the EU's central objectives and our shared approach has been an important tool to guide and support action in the Member States," said Social Affairs Commissioner, Vladimir Pidla. "The European Year will take this even further, by raising awareness of the way poverty continues to blight the daily lives of so many Europeans." (Press release, Europa) Let's hope the funding is spent in a productive way so the campaign reaches the specific goals and targets which actually make an impact on peoples lives.
We kicked off 2010 with the London's biggest public transport fare hike in history, brought in by the Mayor's office. This action does nothing to combat poverty, decreasing the ability for low income families to manouvre around London and access the opportunities on offer.
"Underground fares will rise by an average 3.9 per cent from January, while bus fares will go up by 12.7 per cent. Boris Johnson, the mayor, said the increases were comparable to similar-sized increases in 2005 and 2006 under Ken Livingstone, his predecessor. However, since inflation is far lower than in the previous years, the coming increase is significantly higher in real terms and the largest since Transport for London took over responsibility for London's transport network in 2000."
(Robert Wright, Big fare rises unveiled for London, Financial Times, 10/15/09)
The richer portions of our society will not be affected by the rise but the poor portions will definitely feel the affects of the rise in their daily lives.
And finally I'd like to relay some facts taken from the Shelter website.
• 1.6 million children in Britain live in housing that is overcrowded, temporary, or run-down.
• Over 1 million children live in overcrowded housing.
• More than 90,000 homeless children in England are living in temporary accommodation.
• 4 million children in the United Kingdom live in poverty after their housing costs have been paid.
We need to take these facts very seriously because the children are our future so together through our actions assist in providing a better life for them.
It's good to see the EU coming together to try and eradicate poverty but until the Government and society address issues that effect peoples day to day lives such as transport, housing, education and other basic needs, we can't expect to see the inequality gap close.