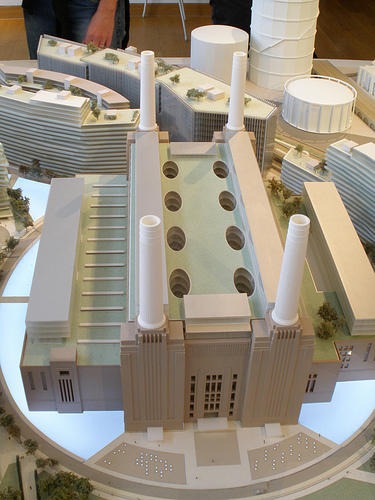 On Wednesday 31s March the DRCA Community Centre hosted the presentation of REO / Treasury Holdings' planning application for Battersea Power Station.
As part of our ongoing Battersea Power Station project, we have edited together the charged question and answer session between the planning director, Jeremy Castle, and members of the local community which you can watch on our Battersea Power Station archive. Topics raised included affordable housing, schools, parking, fencing and the iconic chimneys.
The current plan, which you can read more about at our Battersea Power Station blog, includes the construction of 3,700 luxury flats, a riverside park, a hotel, and a new tube station surrounding the Grade II* listed Power Station which could itself become a retail centre. Wandsworth Council are set to make a decision in July.