Our active archive includes a range of social, cultural and political material, particularly urbanism, the politics of the built environment and social justice. Using our advanced search you can search the archive by theme and key words. The archive is being updated constantly.  Not all the listed themes have associated video uploaded yet so please contact us if you would like to request any material.
Notes on using the Advanced search
Selecting a main (parent) theme will check all the sub (child) themes under that heading. If you wish to deselect any of these child themes in order to remove them from your search, you must deselect the parent theme first.
Featured Production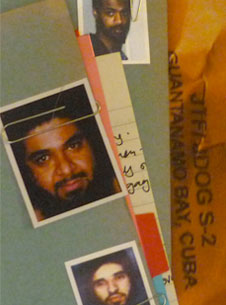 A new documentary telling the story of Guantánamo, focusing on the stories of three prisoners, Shaker Aamer, Binyam Mohamed and Omar Deghayes. A powerful rebuke to the myth that Guantánamo holds "the worst of the worst". Read more about this project >>