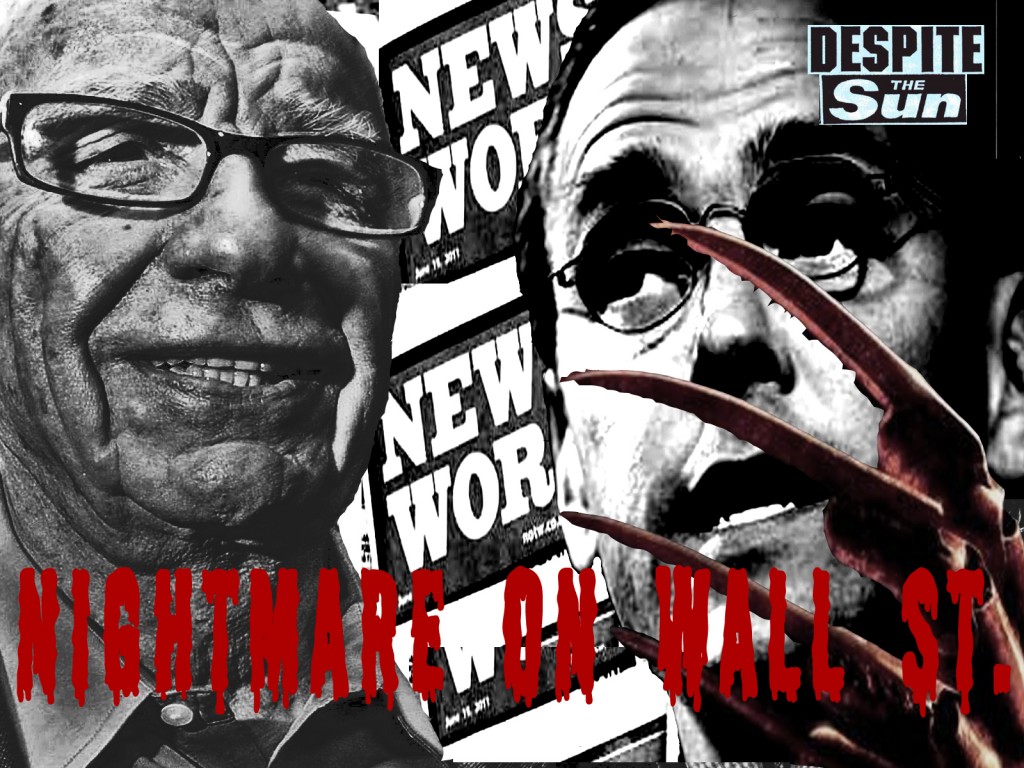 NIGHTMARE ON WALL ST.
The stock value of the Murdoch media outlets will depend on the quality of their journalism and their rigor in the pursuit of the truth about the News International and "hackgate" scandal.
What will be more important for Rupert Murdock- the interests of share holders in "his" companies or protecting himself, his family and cronies?
We will see.
Meanwhile we are organising a screening of Despite the Sun at the London College of Printing in early August- details to follow.
Sean Cubitt: Despite the Sun is .."I think one of the most gripping pieces of political documentary to be made in this country in the last 50 years, it's a phenomenal piece of work."
"they all went scooting round through people's houses and so on to get stories that the national media weren't getting, and it's a fabulous piece of work"
"So it was very important aesthetically as well as in terms of its politics."
(blog entry, original article)
Like and share trailer on youtube | watch online | get DVD | about Despite TV
More like this: http://www.spectacle.co.uk/spectacleblog/active-archive/despite-the-sun-video-art-englands-avant-garde-interview/