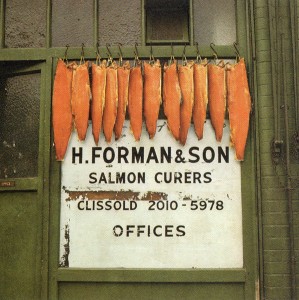 Films from Spectacle's Olympic project collection are being screened as part of the London Festival of Architecture. Interviews with Lance Forman on the Forman's fish smoking factory and footage of the now destroyed Manor Gardens Allotments are playing as part of a temporary three-week museum about Stratford and in particular the past, present and future of the Olympic site.
The event, a collaboration between the London School of Economics Cities Programme and the Architecture Foundation, will showcase artefacts from prominent organisations and artists mapping the history of the area and will be situated in a lobby space over the Stratford Shopping Centre. Spectacle's material will be shown not only in this capacity but also as a reference to the construction and demolition work taking place for the creation of the World Cup 2012 infrastructure, which you can read more about here at the Spectacle Blog.
The festival is already underway, and the museum opens this Saturday, 26th June.