Workshop Tools
Communications Software and Downloads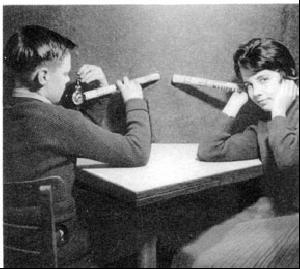 OutSite-In - Transform your website into an "outersite", display your website anywhere without an internet conexion
Wordpress - Assists with setting up your own blog
Eventbrite - Eventbrite helps businesses and organizations of all sizes manage, promote and sell-out their events
Community Newswire - Community Newswire helps voluntary organisations write professional press releases
FeedYes- Automatically generated feeds for any page on the web
Acquisition P2P - P2P application for Mac. It automatically sends downloaded files to iTunes and your iPod or iPhone
Jaksta- Online FLV Converter. Download online videos direct to PC/iPOD/PSP
FFMPEGX - DVD, SVCD, VCD, CVD, VOB, DivX, XviD, H.264, PSP, iPod, MP4, MOV encoder for Mac OSX
Perian - The swiss-army knife for Quicktime. Free, open source Quicktime component that adds native support for many popular video formats
Ultra VNC - Free software that can display the screen of another computer (via internet or network) on your own screen, allowing you to use your mouse and keyboard to control the other PC remotely.
eyeOS - Your files and applications everywhere. Free Software project that develops the Cloud Computing's Operating System. A new definition of Operating System, where everything (desktop and applications) can be used from everywhere through a web browser
Box - Online file storage. Access documents and files anywhere
Dropsend - Send large files and email large files easily and securely
Streamreel Plugins, Media Players, streaming and webcasting
VideoLAN Free and Open Source cross-platform media player
Zotero - Research tool to gather, organize, and analyze sources (citations, full texts, web pages, images, and other objects), and to share the results of your research in a variety of ways
Zoho - Work online. Productivity, collaboration and business applications
Disk Inventory X - Disk usage utility for Mac OS X 10.3 (and later). It shows the sizes of files and folders in a special graphical way so you can know where all your disk space has gone
Anxiety - Super-lightweight To-do list application for Mac OS X Leopard that synchronizes with iCal and Mail. It provides a streamlined, easily accessible interface to add and check off your tasks, while remaining poised to melt into the background at a moments notice
Remember the Milk - Online to-do list. Take your tasks anywhere with this feature-packed application
Thinkature - Place instant messaging inside a visual workspace. Use it as a collaboration environment, a meeting room, a personal web-based whiteboard, or something entirely new
CommuniGate Systems - Internet communications, calendaring, shared address book and shared folders, Secure Instant Messaging...
BusySync 1.5 - Sync iCal across networks. Sync calendars between home and office computers, or with users at remote locations and Google Calendar
BusySync - Sync iCal across networks. Sync calendars between home and office computers, or with users at remote locations and Google Calendar
Silverback - Guerrilla usability testing software for designers and developers
MacStumbler - Tool to assist in finding wireless networks while traveling, or to assist in diagnosing wireless network problems
xFruits - Compose your information system
TWiki - Open Source enterprise Wiki and Web 2.0 application platform
Carbon Copy Cloner - Do regular backups, placed on a schedule and handled automatically by your computer