The Chairman of the Kew Bridge Engines Trust, which is responsible for managing and operating the water pumping station at Kew Bridge as a self supporting museum, has objected the plans to demolish the Battersea Water Pumping Station on behalf of the trust.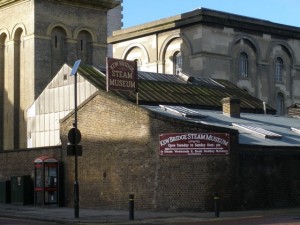 The main objections from the Kew Bridge Engined Trusts were;
The pumping station could be easily repaired, the trust had known similar buildings successfully brought back to use.
No effort appears to have been put in to the plans to save the building or provide alternative uses for it.
Lack of variety of ideas for developing the site. The architectural quality of the developments do not justify the loss of a historic building.
Objections towards the new planning applications for Battersea Power Station are still being submitted to the Council. The public still has great interest in the fate of this iconic landmark.
For further information on the planning application and to read further objections click here
Watch footage from the Power Station on Spectacle's Archive Page
Learn about Spectacle's Battersea Power Station Project by visiting Spectacle's Project Page