While Shaker Aamer has still not been released, has not met his youngest son Faris, Guantanamo has not closed and the hunger strike is still going on, Shaker Aamer: A Decade of Injustice will be screened on Sunday 13 October at 11am.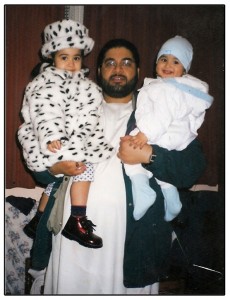 The screening will be followed by a discussion led by Dan Thea, Mau Mau Justice Network, Mark Saunders and Joy Hurcombe, Chair, Save Shaker Aamer Campaign
This is an initiative of the London Socialist Film Co- op. The organisation promotes socialist culture by arranging screenings where people can see films and take part in a panel discussion.
Spectacle made this short film about Shaker Aamer to mark the 10th anniversary of his incarceration.
Through conversations with activists and former detainees; the film paints a picture of who Shaker Aamer is, the injustices he has endured and what his life has involved for the last decade. From Bagram and Guanatanamo Bay prisons, to the unknown dark prisons throughout the world, Shaker Aamer's story illustrates the lengths to which the U.S. and U.K. governments will go to justify their despicable War on Terror.
Shaker Aamer is a Saudi Arabian citizen with Permanent Resident status in Britain and was born and raised in Medina in Saudi Arabia. He left the country at the age of 17, living and travelling in America, Europe and the Middle East. He moved to the United Kingdom in 1996 where he met his British wife, Zin. They married in 1997 and have four British children, all of whom live with their mother in Battersea, South London.
Interested in visiting the screening? Click here for the address.
Or order Spectacle's DVDs  Shaker Aamer: a decade of injustice ( New Version) and  Outside The Law: Stories from Guantánamo
Click Guantánamo for more blogs
Or visit our Guantánamo project  and Shaker Aamer project pages for more information and videos.
Spectacle homepage
Like Spectacle Documentaries on Facebook
Follow SpectacleMedia on Twitter