Get the latest on the Olympics. Or visit PlanA our general blog on urbanism, planning and architecture.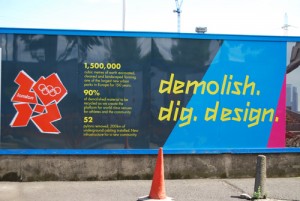 Spectacle has been documenting the effects of the London Olympics on East London since before the bid was successful. This project is on-going.
We have an interest in the use of mega projects as a tool to over ride democratic and accountable planning practices, to grab land and to restructure cities. Particularly when "regeneration" is invoked as a primary aim of those mega projects.
Get the latest on the Olympics and feel free to join the debate.
Spectacle  homepage
Befriend Spectacle.Docs on Facebook
Follow SpectacleMedia on Twitter