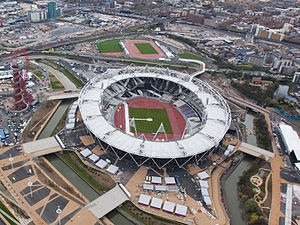 As we have written before, the government has failed to keep the sports legacy from the Olympics 2012 positive and permanent, and to encourage young people to get involved in sports. Now they have decided to cut all of the funding for basketball in the UK, something that has upset both Amber Charles, who was an ambassador for the Games around the time for the bid in 2005, and British basketball superstar Luol Deng.
They have both decided to write letters to David Cameron, letting him know how upsetting it is for them and others involved in the sport. Why basketball can't keep its funding isn't clearly answered and is it really the government's job to decide which sports are more important then others? Especially when their promise was to encourage people, particularly young people to get involved in sports.
Click London Olympics for more blogs
See our Olympics project pages for more information and videos.
Or visit PlanA our general blog on urbanism, planning and architecture.
Spectacle homepage
Like Spectacle Documentaries on Facebook
Follow SpectacleMedia on Twitter