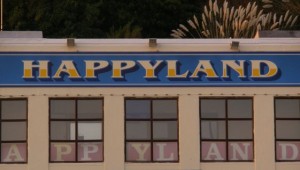 Visit here for next dates and more details:

Digital Video Production for Visual Anthropologists and Researchers
About the course

Short, Sharp, Affordable. This is a practical hands-on weekend course aimed at visual anthropologists who want a fast way to acquire detailed and concise digital video filming skills.
There is an emphasis on bringing together the theory and practice of visual anthropological film making:
What is Visual Anthropology?
Positives and Negatives of using Film in Social Research (includes ethics)
Types of Visual Research Methods
The short, condensed and effective course will give all participants a solid foundation of practical knowledge and a working understanding of digital cameras, sound recording, interview techniques, filming on location and industry language.
You will also get the confidence to use a wide range of equipment and learn the "future proof" principles of film making that remain constant despite the changes in technology and formats.
We allow a maximum of three people per camera set up (camera, sound, interviewer), giving everyone extensive hands-on experience.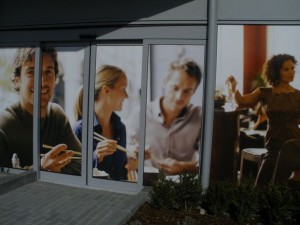 What you will learn
– Preparing a shoot
– How to use a digital camera (focus, white balance, aperture, formats etc.)
– How to use microphones
– Framing, types of shots, camera movements, cutaways and other techniques and tips
– How to conduct and shoot an interview
– Shooting on location
– The principles of lighting, both natural and artificial
– Filming to edit
– Legal issues, permissions and copyrights
[[img3]]
About the tutors
Mark Saunders is an award-winning independent film-maker, media activist and writer. His expertise in the field spans over two decades.
He is currently running Spectacle Productions, a company which he founded in 1990. Clients include Amnesty International, Channel 4, the Rowntree Foundation, the Howard League for Penal Reform and many others.
His films have been broadcast internationally and exhibited at galleries, including Tate Britain, the National Film Theatre, the Institute of Contemporary Art, Musee des Beaux-Arts,  the National Media Museum and the Photographers Gallery.
Alongside production work, Mark has also been teaching for over 15 years, and he has been a visiting lecturer at a number of institutions, including London School of Economics, the Royal College of Art, the London College of Communications, Bournemouth, Florence and Coventry Universities. He is currently teaching at Birkbeck College.
Chloe Evans has written for several social science and Anthropology journals, predominantly on her work based on the Philippine Diaspora. She has also contributed photography and video materials to several University projects. Chloe Evans holds a Bachelor of Arts in Social Anthropology from the L.S.E and a MSc in Visual Anthropology from the University of Oxford.
Spectacle is a member of the Moving Image Training Alliance (MITA).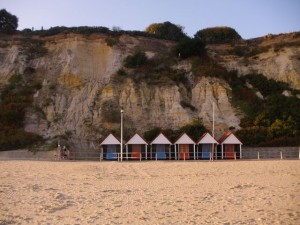 The details
Where
Spectacle
No. 25
99 – 109 Lavender Hill
London SW11 5QL
Price
£200.00 + VAT = £240
Concs.: £100.00 + VAT = £120
Special Discounts

Group bookings
– Bookings for three to five people: 10% discount
– Bookings for six people or more: 20% discount
Multiple bookings
You will receive a 15% discount if you book a place on our Final Cut Pro editing course (dates to be announced).
How to book
Please visit the How to Book page to reserve a place on this workshop.
Also, please ensure you read our Terms and Conditions before reserving a place on one of Spectacle's training courses.
If you have any queries please contact training@spectacle.co.uk
If you would like more information on future training opportunities at Spectacle sign up for the Training Newsletter – tick the box if you would also like Spectacle's general newsletter.
Spectacle Docs | Create your badge