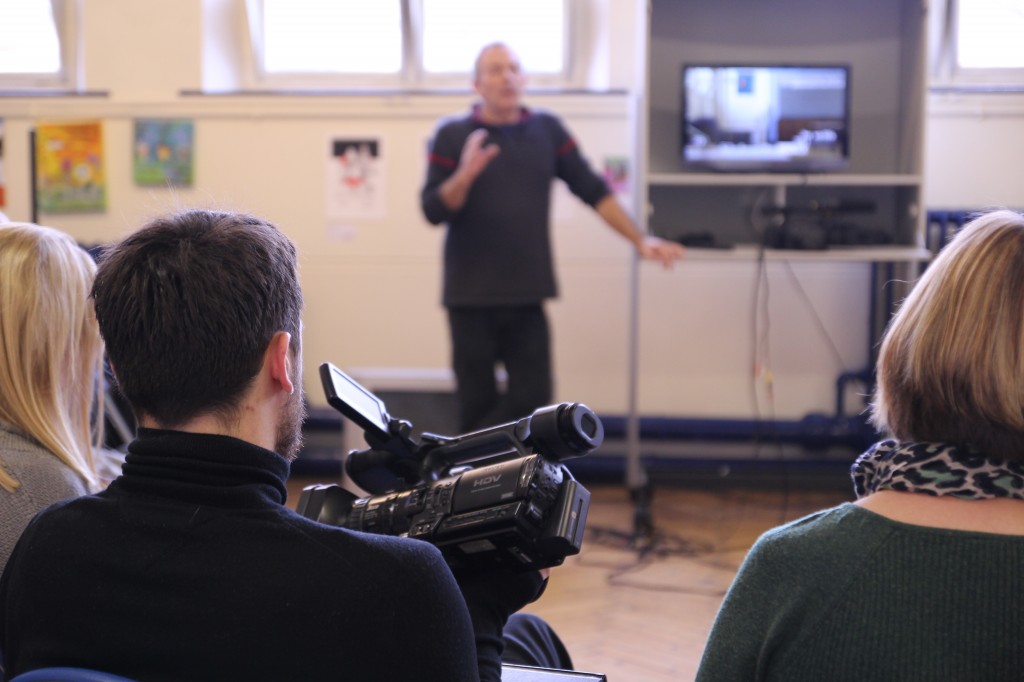 Spectacle has recently been asked to provide training in digital video production and editing to the communications teams at a number of borough councils.
As well as sessions using traditional video equipment, we delivered training on producing high quality results using technology most people already have to hand: smartphones and iPhones to video, and iPads and tablets to edit.
What we invariably heard during the training sessions is that local government is experiencing an increasing demand to expand into online video content to engage modern audiences. Our training can help tap into this, on a budget.
After a highly successful session in Watford, we caught up with Angela Farrance, senior communications and engagement officer, to see why she had decided to organise the training, and if it was something she would recommend to other local authorities.
SPECTACLE: Why did you decide to arrange video training for your team? 
ANGELA: We work for a local authority, and want to promote our services, activities and places to visit in the most accessible and fun way, to a wide range of people.
Why did you choose Spectacle? 
I liked the flexibility that Spectacle offered; the training was completely bespoke and reactive to our needs, but still covered everything we wanted to learn.
Did the training meet your expectations? 
Yes, the team had varying levels of experience, and all felt it was a really well spent few days. Everyone is very keen to get started!
What part of the training did you enjoy most? 
The post-production was really good fun; seeing how everything comes together. Everyone really enjoyed the session on interview techniques too – really useful!
What part did you find most useful? 
All the hints and tips for capturing good footage – and then the post-production day. 
How do you plan to use the training now you have completed the course? 
We are going to start building a library of footage from around the town; and will capture each of our events this season. 
Do you think other local councils could benefit from the training? 
Yes absolutely. Local media are increasingly looking to increase their video content online – we have found that the videos we send in are invariably used by local media outlets, and they achieve a fantastic reach on social media.  
Would you recommend the training? 
I would recommend the training, and already have to fellow comms officers in Hertfordshire. Mark made the sessions fun, accessible and everyone is really excited to get filming.
 Thanks Angela!
If you are interested in booking the course visit the How to Book page.
For information on other Spectacle training courses
Or contact training@spectacle.co.uk
If you would like more information on future training opportunities at Spectacle sign up for the Training Newsletter – tick the box if you would also like Spectacle's general newsletter.