Links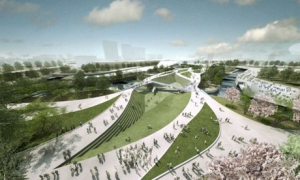 Discussion, articles and debate around the affects of the London 2012 Olympics.
Spectacle's Olympic video archive

Hackney & Leyton Sunday Football League
Timetable and fixtures of the Hackney and Leyton League as well as league history. Details the campaign to save East Marsh.
Games Monitor is a network of people raising awareness about issues within the London Olympic development processes.
Information on public talk The Fog of Games with Mark Saunders and Martin Slavin at the London School of Economics.
Ten reasons to oppose the 2010 Winter Olympics
A forum for debate on how politics influence urban planning.
A home to the artists who are being affected by Olympic regeneration. Featuring exhibitions and artistic repsonses to the Olympic process.
London 2012 Amongst the multitude
An independent feature film in production about how the olympics will impact on ordinary londoners.
Design Story - Westfield Stratford
Cities across the globe are using mega events to catalyse urban development and social, economic and cultural change. Here we present insights and analysis of these events, examining their impact upon city-building and exploring their contribution to the design and shaping of place.