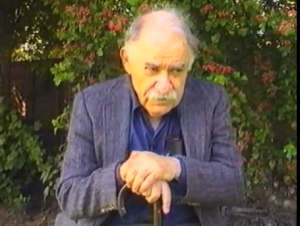 Our second update on the the workers movement and social domination. Murray Bookchin's concerns and thoughts on oppression.
Watch the second update clip here!
Please contribute to this important project.
Spread the word, tell your friends and colleagues, share our video on Facebook, blog about the project and Tweet. Anything you can do to help spread the word will be of tremendous service and is enourmously appreciated. If you can't spare any money, then share your thoughts. All feedback and comments are more than welcome.
You can reach us at BookchinBiog@spectacle.co.uk. Feel free to email us with any questions or comments you have. We know how important it is to have all your questions answered, so just get in touch and ask away! We'll answer all emails promptly.
Visit our Indiegogo page and support!
Spectacle homepage
Befriend Spectacle.Docs on Facebook
Follow SpectacleMedia on Twitter