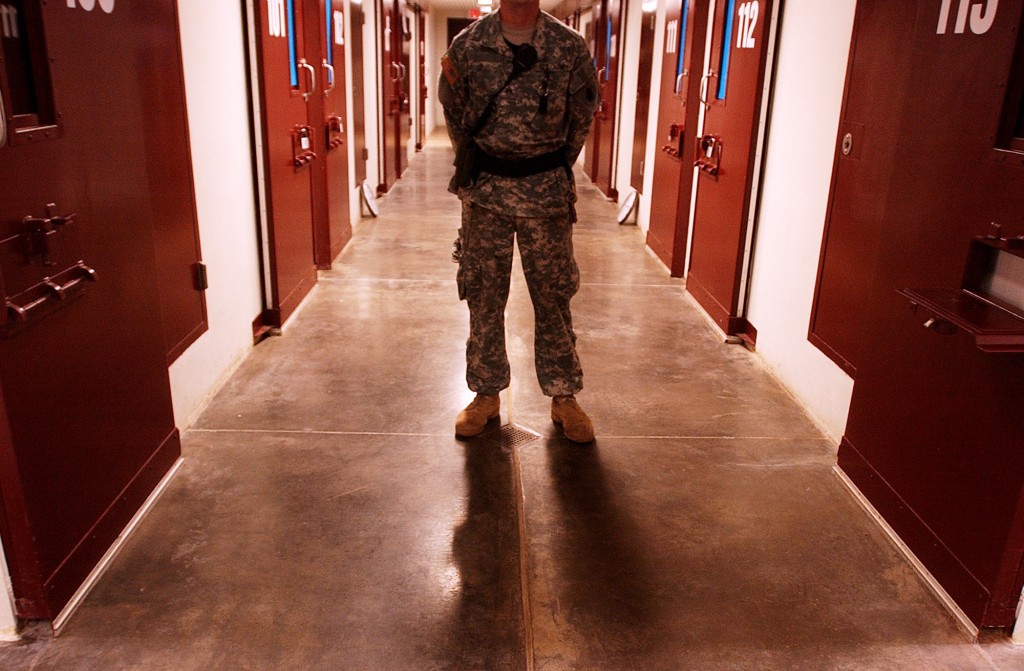 Right before Easter, the White House said that they are closely monitoring the hunger strike at Guantanamo Bay. The US government have up until this point tried to ignore the existence of the strike but coincidentally enough, they now admit its existence the same week as the Red Cross, because of the hunger strike, is sending a delegation to check the conditions of the prison and the detainees.
The number of prisoners on hunger strike are only 31 according to a Pentagon spokesman. a number not compatible with the 130 prisoners on hunger strike according to a Saudi prisoner. Through his lawyer Clive Stafford Smith, Shaker Aamer confirmed that, just in camp V, 66 prisoners are on hunger strike, and that more and more prisoners are joining the protest movement.
Shaker also told his lawyer that he had, since the hunger strike started 6th February, lost 32 pounds. According to authorities 11 other detainees are force fed with tubes and three others have been hospitalised for severe dehydration.
While admitting they are monitoring the hunger strike, the White House also said that Obama-administration still plans to close Guantanamo, something Obama has failed to mention in earlier speeches regarding keeping his promises. They did mention though that the closing will take time because of the legislation that Congress put in place. Why Congress is so against closing Guantanamo is unknown, but it is a good scapegoat.
Another interesting question is, if Obama is so keen on closing Guantanamo and it is only the Congress who are holding him back, why did Obama decide to fund the building of a new prison at Guantanamo, and also the building of a new camp 7? Why put millions of dollars into something that hopefully will not be needed? Or is the plan not to close Guantanamo and keep coming up with bad excuses why they can not release the prisoners?
Order Spectacle's DVDs  Shaker Aamer: a decade of injustice ( New Version) and  Outside The Law: Stories from Guantánamo
Click Guantánamo for more blogs
Or visit our Guantánamo project  and Shaker Aamer project pages for more information and videos.
Spectacle homepage
Like Spectacle Documentaries on Facebook
Follow SpectacleMedia on Twitter