Video in the City 1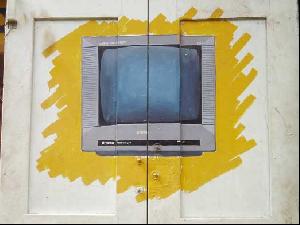 Video in the City
Possibilities for Transformation in the Urban Space

by B. S Ezgi Sarıtas
Video in the City, a MA European Urban Cultures Polis Thesis
2006-2007, takes as its three case studies Spectacle, our Brussels partners PTTL and Karahaber in Ankara.
We do not know Karahaber but look forward to meeting them.
In her research Ezgi visited Spectacle and interviewed Mark she also sat in on our XL workshop at the end of 2006.
Ezgi's thesis is the best text available about our work in Brussels and our working theory and practice.
You can download Ezgi's Thesis as a pdf here Video-In-The-City-Thesis-Ezgi.pdf
There is an abstract on the next page.
Video in the City
Possibilities for Transformation in the Urban Space
by B. S Ezgi Sarıtas
Polis Thesis
2006-2007
Supervisors: Eric Corijn, Stefan de Corte
Second reader: Mark Banks

MA European Urban Cultures
Vrije Universiteit Brussel
Tilburg University
Manchester Metropolitan University
University of Art and Design Helsinki

Please do not use this text without contacting the author via Spectacle.
In this section...