Video in the City 2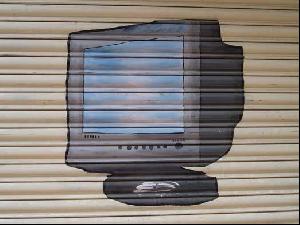 Abstract
This thesis is an attempt at looking at the ways video can create a change in the city. The specific use of video by communities and activists is what is meant by video as opposed to its other uses. In this thesis video is not ascribed an emancipatory role per se, rather its potentials will be explored though its practice.
Video is a technology that is used in different contexts. In the scope of this thesis, video art, video activism and participatory uses of video will be dealt with in detail. Video is also defined as a tactic using de Certeau's terminology.
Process and practice are important in studying video's uses, so this thesis will also be informed by different practices of three different video groups. Karahaber in Ankara, PTTL in Brussels and Spectacle in London have developed different practices that are defined by their local conditions as well as aspirations of the group members. No matter how locally defined and specific they are, these practices can be assembled together under certain topics. Documenting, reconstruction, monitoring the monitors, having a voice, encounter(s) and transformation are such topics defined in this thesis.

The main argument of the thesis is that video is a tool that is capable of creating local narratives that can bring about the differential space Henri Lefebvre has situated against the abstract space of capitalism. The former will not emerge with an overnight collapse of the latter, but rather will infiltrate through the cracks left open. Video is one medium that can create more cracks.
To comment on this project please visit Watching Youtube
In this section...