Introduction
Spectacle has been documenting the effects and legacy claims of the London Olympics on East London since before the bid was successful. This project is on-going.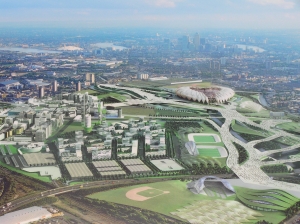 We have an interest in the use of mega projects as a tool to override democratic and accountable planning practices, to grab land and to restructure cities. Particularly when "regeneration" is invoked as a primary aim of those mega projects.
On the following pages are links to video clips, photos and texts of our work in progress. To see all published videos about the Olympics, check out the archive pages.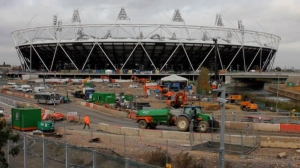 To find out the latest developments in the Olympics story, please visit the Spectacle Blog.
Click on the links below to view:
Video clips and photos of the Manor Garden Allotments
Photos of the Olympic Blue Wall
Photos of the Waterways around the Olympic site
Photos of the development of Stratford City
Interview with Johnnie Walker about Hackney Marsh
Articles about the 2012 London Olympics
Links to other Olympic video clips
Media from Fog Of Games: Legacy, Land Grabs & Liberty talk
="_blank">Interview video clips with local business man Lance Forman