A series of interviews with British journalist, broadcaster and human rights activist, Yvonne Ridley has now been published on the Spectacle website.
To watch them, please visit our Guantánamo archive pages.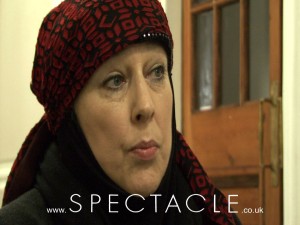 Please note that these interviews were conducted during a screening, hence the occasional background noise.
Order Spectacle's DVD Outside The Law: Stories from Guantánamo
Click Guantánamo for more blogs
Or visit our Guantánamo project pages for more information and videos.
Spectacle homepage
Befriend Spectacle.Docs on Facebook
Follow SpectacleMedia on Twitter