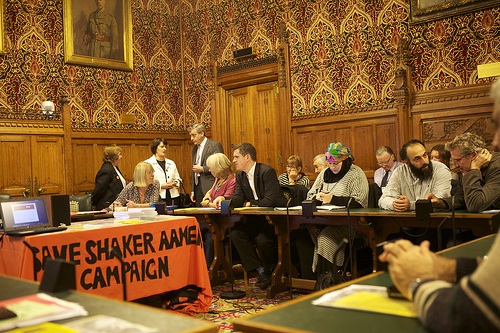 Spectacle's short film "Shaker Aamer: A Decade of Injustice" was screened on 29th October in the House of Commons to a full house. The screening was attended by human rights lawyer Gareth Peirce, Caroline Lucas MP,  Clive Stafford Smith OBE of Reprieve, Jane Ellison MP, and members of the Save Shaker Aamer Campaign, among others, and was followed by a panel discussion focused on how we can all work for Shaker Aamer's release from Guantanamo and return to the UK.
Jane Ellison contributed to the discussion, as well as some words of support from the Green Party's Caroline Lucas. Ellison shared how she urged William Hague to address the issue of Shaker's continued detention at Guantanamo, whilst Lucas lamented the "derisory" number of MPs who have signed an Early Day Motion calling on the British government to secure his release.
Gareth Pierce, an English defense lawyer who specialises in Human rights cases said: "The moment the British government said they were doing everything they could to bring Shaker home, they were doing exactly the reverse."
Shaker Aamer is one of the 171 men still held in detention in Guantanamo Bay on the camp's 10th anniversary. Despite never having had a trial, having been approved for release twice, and a growing number of people from all walks of life campaigning on his behalf, Shaker remains in detention. His physical and mental health deterioration is a prevalent concern.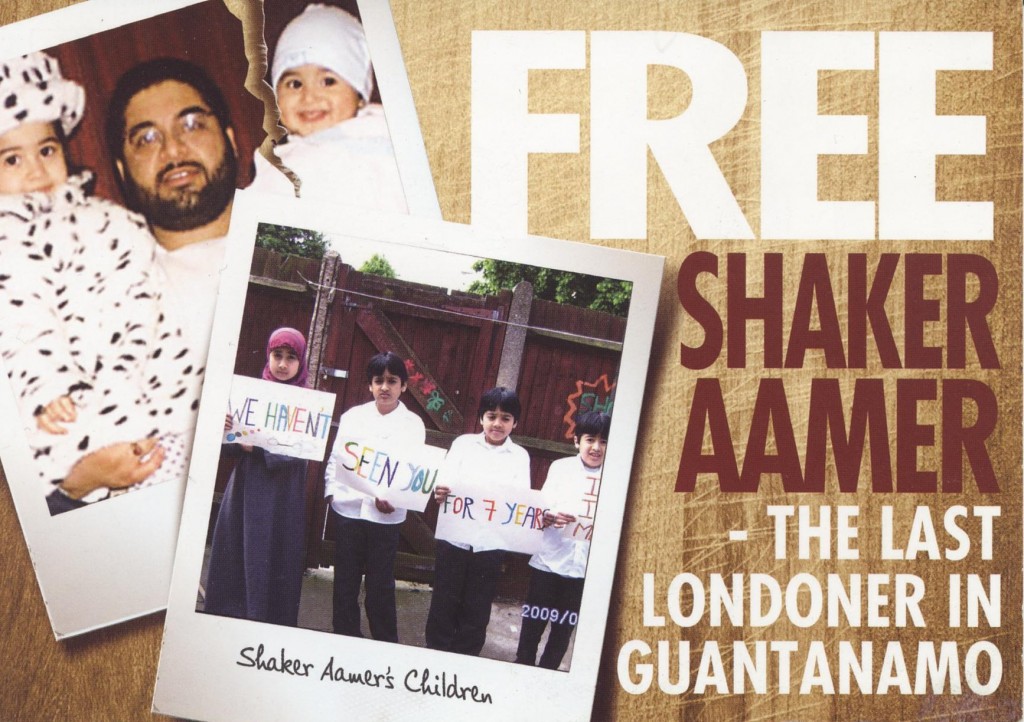 Spectacle has followed the case of Shaker Aamer in detail since the completion of Outside The Law: Stories from Guantanamo in 2009.
Support our project by buying  Shaker Aamer: A decade of injustice
Visita nuestro Guantánamo project para más información en el vídeo
Sign the International petition here to the British government calling for the immediate release of Shaker Aamer.
Click Guantánamo for more blogs
Spectacle homepage
Like Spectacle Documentaries in Facebook
Follow SpectacleMedia in Twitter