On October 8th Wandsworth Council plan to lay off all the staff at Kimber Road, York Gardens and Battersea Park adventure playgrounds. This would involve knocking down all the wooden structures, that the children themselves have often helped build.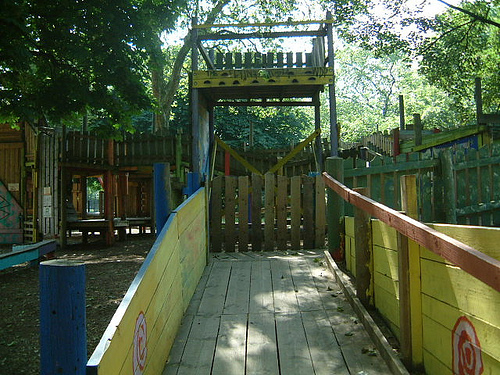 If you would like to help us campaign to try and reverse these appalling plans, then please contact Wandsworth Against Cuts: wac.doc@btinternet.com
For more information visit: www.wandsworthagainstcuts.co.uk
Keep our children safe, and the adventure playgrounds fully staffed.
Time is short.
Spectacle homepage
Add Spectacle Documentaries on Facebook
Follow SpectacleMedia on Twitter