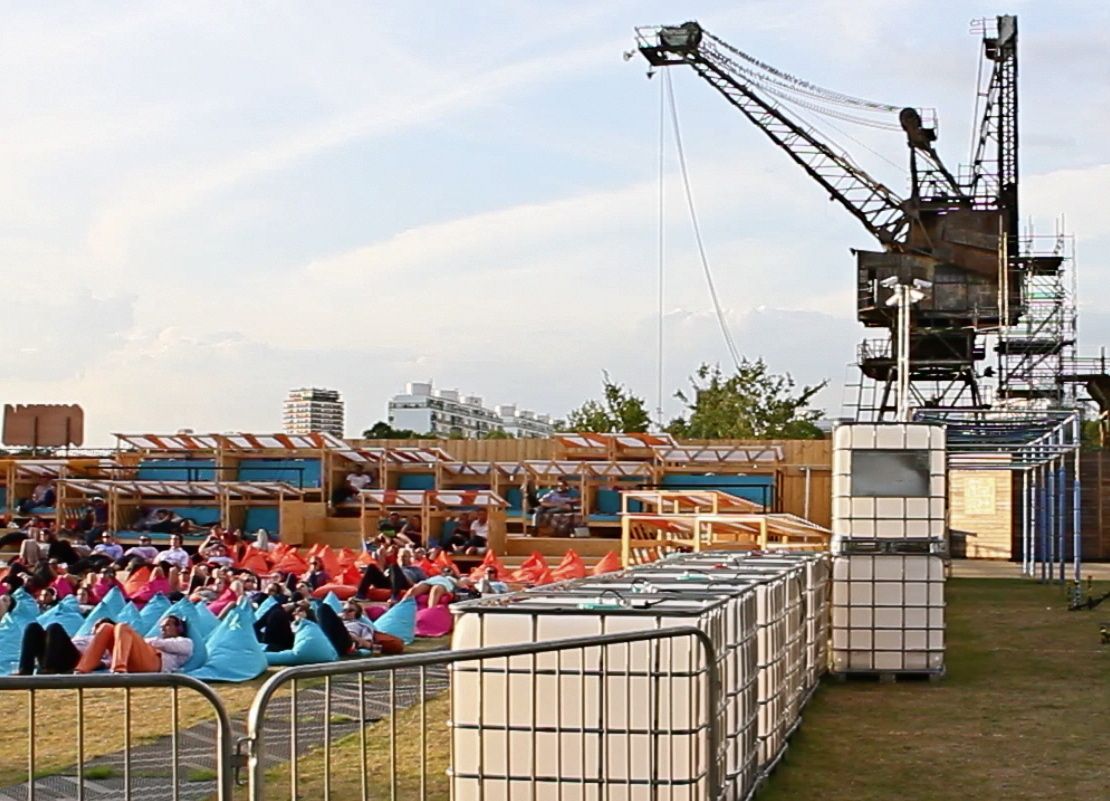 As construction work progresses on the Battersea Power Station site, the Battersea Power Station Development Company's (BPSDC) ambitious plans for the project appear to be moving rapidly forwards too; last week it was revealed that the company have made an official bid for the proposed Crossrail 2 line to serve the location. An extension of the Northern Line, Charing Cross Branch, is already planned (and will be partially financed by Sime Darby, the Malaysian consortium behind the Battersea Power Station Development Company) from Kennington to the Power Station. The Evening Standard reports that TfL is citing this as a reason to distance itself from the proposal, insisting Battersea Power Station will already be adequately connected.
Meanwhile, on the ground Everyman continue to lease an area in front of the Power Station to screen films and sell expensive, 'ethnic' food in the evenings from Thursday to Sunday. Last week our interns, Charlotte and Marta, risked death by falling chimney chunk to check out the event and sneak some surreptitious footage. Surprisingly they survived, reporting only giant Jenga pieces flying around.
Elsewhere, on the neighbouring Nine Elms site, all-consuming construction work has spilled out onto the Thames Path, limiting access to Tideway Village, a floating community of houseboats now overhung by the Riverlight development buildings.