To start with, a few months ago the London Evening Standard proudly presented their collaboration with the owners of the Battersea Power Station on the 'The Power 1000 – London's most influential people 2013'.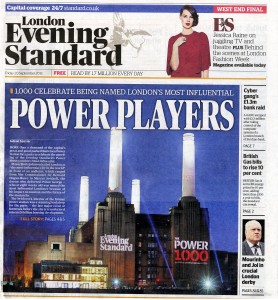 The endangered building was used as a backdrop for the party, no one seemed to be scared of the chimneys collapsing on them, even though the Standard had previously reported that they must be unsafe. The uncritical, back slapping love-in was topped with speeches from Boris Johnson, Mayor of London, Sarah Sands, Evening Standard Editor and Rob Tincknell,  Battersea Power Station chief executive.
And in the 13th November edition about 'Battersea's rebirth' they enthusiastically trumpet the 'creation of a completely new district where none existed before'.
Wandsworth Tory Leader Ravi Govindia claimed the area will "change faster and more dramatically than any other part of London"- perhaps but maybe not for the better.
As is their custom the owners of Battersea Power Station attempted to deflect the mounting criticism of their plans to demolish the chimneys by wheeling out their gimmicky use of the top of the chimneys, this time not for a single table restaurant, but a viewing platform.
A double page free puff for the Battersea Power Station project: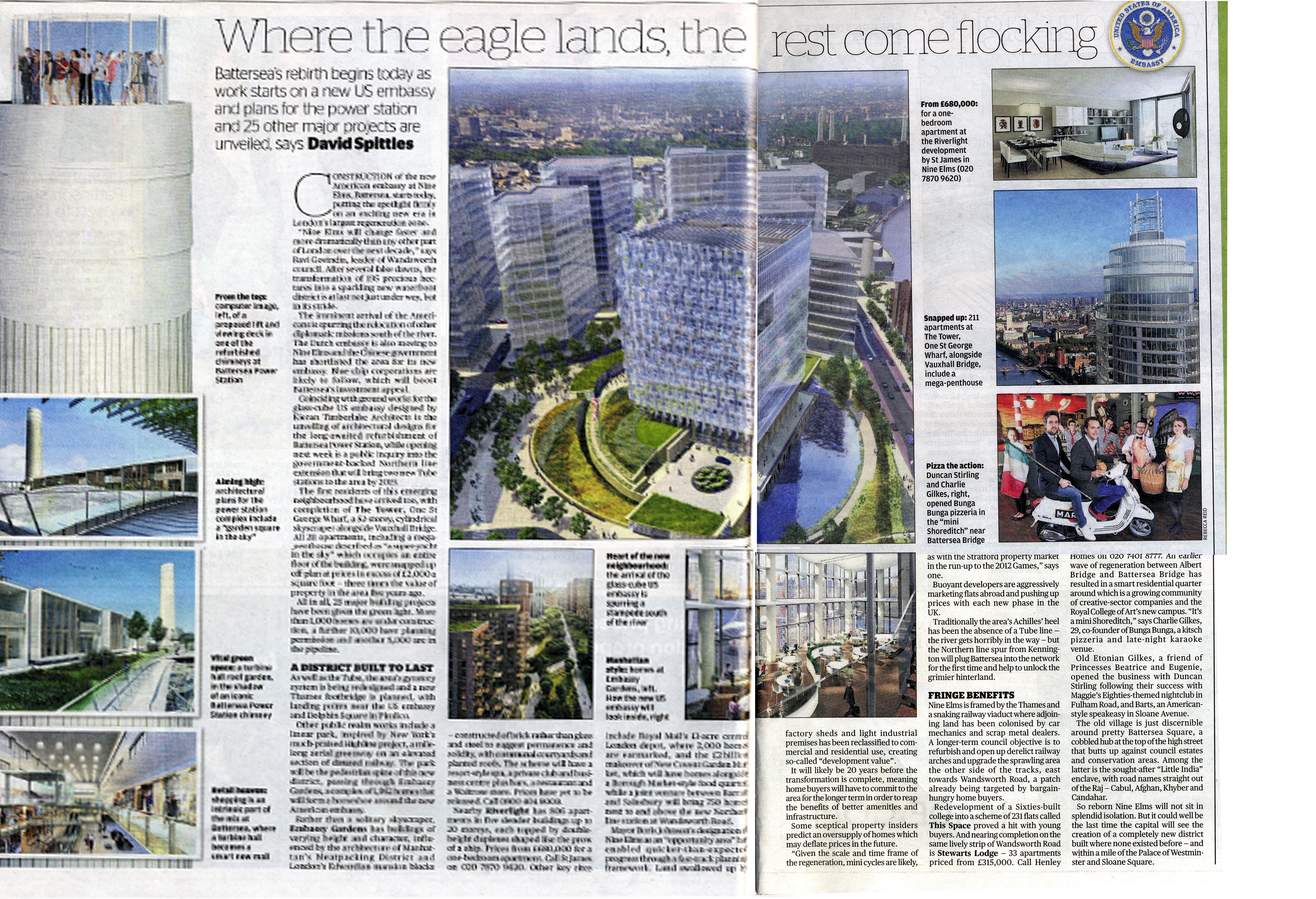 Don't expect the Evening Standard to be digging too deep, or indeed reporting at all, on the controversies surrounding the Power Station demolitions.
Click Battersea Power Station for more blogs
See our Battersea Power Station project pages for more information and videos.
Or visit PlanA our general blog on urbanism, planning and architecture.
Spectacle homepage
Like Spectacle Documentaries on Facebook
Follow SpectacleMedia on Twitter