The Victorian Society's Objection Letter to the Battersea Power Station Planning Application.
Battersea Water Pumping Station, Cringle Street, Battersea: Application for Listed Building Consent for demolition (Grade II, 1840 & 1860)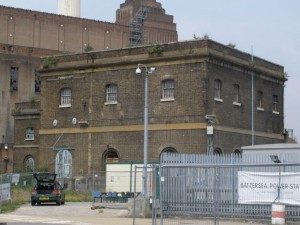 The Victorian Society is one of many to write an objection letter in relation to the recent plans to demolish the former water pumping station at the Battersea Power Station.
The letter outlined the reasons behind the 'strong objection' of the Society towards the plan.
The Society highlights the water pumping station, as 'an important historic building, the significance of which cannot be adequately appreciated once dispersed on and off the development site.'
The Society feels the applicants (with the exception of the Power Station) have approached the site as a 'blank canvas,'  with no consideration that the pump station will be saved. The application states that the plans, 'would bring substantial benefits for the community.' The Victorian Society points out that there is nothing, 'in the application to show that the same public benefit could not be brought about if the pumping station were incorporated within the new development.'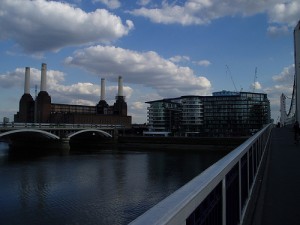 The letter also outlined, 'The Battersea Power Station Company is a trust established in 2002.  One of its objectives is the preservation of the pumping station.  The company achieved charitable status in 2005.  They would be happy to take ownership of the building if the owner no longer requires it.  They would be happy to raise funds to repair the building.'
The closing statement of the Society 's Objection Letter:
'We urge your Council to refuse Listed Building Consent for the demolition of the pumping station.  The applicant should develop a scheme that takes account of the significance of the whole site and all the listed buildings within it, not just the power station.'
The Victorian Society's Objection Letter is just one example of many objection to the plans to demolish the water pumping station.
To read the full Objection Letter, click here and use the reference 2010/01/012.
For further information on the planning application and to read further objections click here
Read other planning applications by clicking here and using application numbers; 2009/3575, 2009/2576, 2009/3577.
Watch footage from the Power Station on Spectacle's Archive Page
Learn about Spectacle's Battersea Power Station Project by visiting Spectacle's Project Page