New to the Spectacle Archive
From gracing the covers of a Pink Floyd album to dominating the Skyline of London, Battersea Power Station is one of the capital's greatest cultural icons. Yet since being decomissioned in 1983, the building has steadily deteriorated while waiting for development plans to come into fruition. Spectacle has been following the ongoing proposed plans for the iconic building.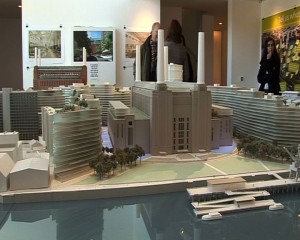 Now available on Spectacle's Archive page is footage from Control Room A and Control Room B within the Power Station.
Footage from the REO Exhibit including interviews with local residents (Alan and Terry)  is also available.
More on the Battersea Power Station Project.
For more interviews and extras visit the Spectacle Archive.