Shaker Aamer: A Decade of Injustice will be screened at the House of Commons, Committee Room 15 on Monday 29th October, 2012 at 19:00 pm.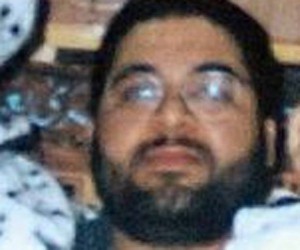 Shaker Aamer is one of the 171 men still held in detention in Guantanamo Bay on the camp's 10th anniversary. Despite never having had a trial, having been approved for release twice, and a growing number of people from all walks of life campaigning for him, Shaker remains in detention. His physical and mental health deterioration is a prevalent concern.
During the 10 years that Shaker Aamer has been incarcerated in Guantanamo Bay, he's has never been charged, and he has never denied his innocence. He has continuously lobbied for the welfare of other Guantanamo inmates from within the system. Many believe that this, and his potential as a witness to U.S. human rights abuses, are the reasons he still remains captive.
Spectacle has followed the case of Shaker Aamer in detail since the completion of Outside The Law: Stories from Guantanamo in 2009.
To support our work by buying it
To watch the film online
Facebook Spectacle.Docs
Twitter SpectacleMedia