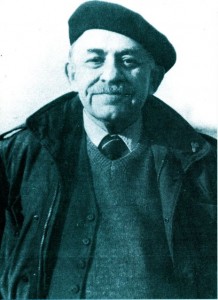 'The social or political philosophy that informs people's actions is important – be it deep ecology, social ecology or anything else. But what is really crucial is that some action is being taken'
The environment movement has been plagued by disagreements and in particular a rift between deep ecologists and social ecologists. Stephen Lewis explores ways to find common ground.
For full article on ecological activists Bookchin and Naess follow http://www.resurgence.org/magazine/article3730-uniting-the-greens.html
Our project needs your support!
Visit our  Bookchin on Bookchin page for more information and videos, donations can be made via Indiegogo
Facebook Spectacle.Docs
Twitter SpectacleMedia