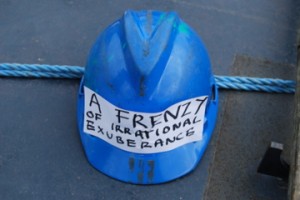 The International Olympic Committee (IOC) is holding a meeting in London on April 5th. They will be discussing reports on their latest activities as well as making  preparations for the forthcoming Olympic Games including London 2012 and Sochi 2014. A number of groups are planning to take this opportunity to form pickets outside were the meeting is being held.
Campaigners for Playfair 2012  intend to demonstrate at the IOC meeting to persuade Olympic bosses to make London 2012 a sweatshop free event. They want to 'make decisive change for workers' rights and ensure sweatshop-free conditions for workers making Olympic goods and sportswear.'
Click Playfair 2012 for more information about the picket.
The Counter Olympics Network (CON) are also planning on holding a picket alongside Circassian people who are campaigning against Sochi being chosen to hold the 2014 Winter Olympics despite the fact that this will be the 150th commemorative year of the Circassian Genocide.
Tuesday, April 5 · Assemble 1.30pm
Park Plaza Westminster Bridge 200 Westminster Bridge Road SE1 7UT London
For more information on the Sochi 2014 Olympics visit our blog, 14 Reasons for opposing the sochi 2014 Olympics.
For more information on CON click Counter Olympics Network
Click London Olympics for more blogs
See our Olympics project pages for more information and videos.
Or visit PlanA our general blog on urbanism, planning and architecture.
Spectacle homepage
Befriend Spectacle.Docs on Facebook
Follow SpectacleMedia on Twitter