Sime Darby have released their plans for their regeneration of Battersea Power Station. This Friday (14th) 10:00am-6:00pm and Saturday (15th) 10:00am-4:00pm will see an exhibition of these plans at the Consultation Suite, Battersea Power Station (Gate 2).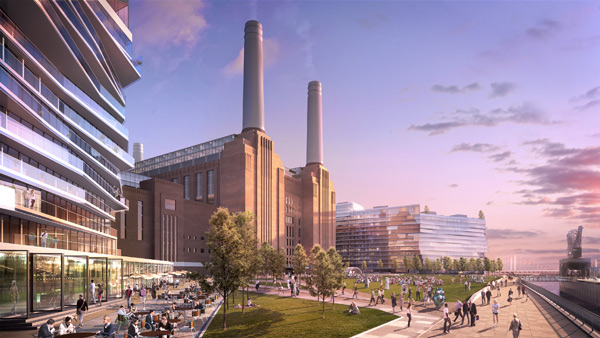 These plans have been reported to involve the demolition of the chimneys, and replicas being constructed as the degredation of the current structures is said to be too much to allow a conservation effort.
Around 3,400 homes, including 500 classified as "affordable" will be built on the 29-acre site, as well as two hotels, 160,000 sq ft of offices and dozens of shops and restaurants in a new "high street". This work is part of their 12-year development project, with a park and walkway projected for completion as early as next April.
Visit www.batterseapowerstation.co.uk for more information.
Email powerstation@batterseasociety.org.uk with your thoughts on the proposed plans.
Click Battersea Power Station for more blogs
See our Battersea Power Station project pages for more information and videos.
Or visit PlanA our general blog on urbanism, planning and architecture.
Spectacle homepage
Add Spectacle Documentaries on Facebook
Follow SpectacleMedia on Twitter