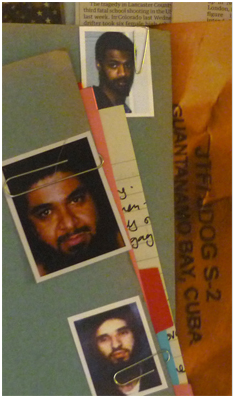 The Socialist Film Co-op have will be screening Outside the Law: Stories from Guantánamo at the Renoir Cinema in Bloomsbury on Sunday, September 12th. The screening will be followed by an exclusive Q&A with former Guantánamo detainee Omar Deghayes and producer Polly Nash.
For more information, visit the London Socialist Film Co-op website.
"This is a strong movie examining the imprisonment and subsequent torture of those falsely accused of anti-American conspiracy.  It avoids common conventions such as dramatic narration, music or use of archive footage, delivering frank and understated accounts from the victims and forming an intriguing and emotive cross-section of life at Guantanamo Bay."
Joe Burnham, Time Out
Click Guantánamo for more blogs
Or visit our Guantánamo project pages for more information and videos.
Spectacle homepage
Befriend Spectacle.Docs on Facebook
Follow SpectacleMedia on Twitter