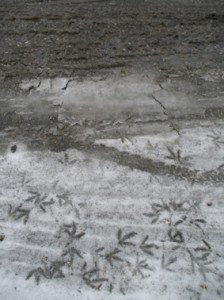 Here in the UK after a few centimeters of snow cars are skidding all over the place creating a real danger for cyclists. In other countries motorists fit winter or snow tyres to their cars in the winter months. Surely by failing to do this motorists in the UK are negligent and therefore not insured in the event of skidding on the ice and having an accident?
If a cyclist rides on the pavement they are liable to a £500.00 fine. So what's the fine for driving a car on an icy road without snow tyres? Nothing?
There were more than 11 cyclist deaths in London in 2009. In 2005, 20 cyclists were killed and 338 injured on London's roads. In 2006, 18 were killed and 349 injured and 2007 14 died and 253 were injured.
Si "Cool" Rhode-Khil will be writing regularly on cycling for PlanA on the Spectacle Blog.