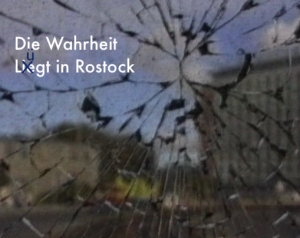 The Berlin-based Amadeu Antonio Foundation is organising an exhibition about Antisemitism in East Germany. "Germany  after 1945: A Society confronts Antisemitism, Racism, and Neo-Nazism" explores the relationship between the country and the widespread anti-Semitic attitudes in Eastern Germany.
The exposition focuses on the history of the Holocaust as well as on the current right-wing extremism in Germany. Furthermore it shows initiatives to protect minorities and promote democracy in every day life .
The exhibition also features a picture of "The truth lies in Rostock". The film was  produced in 1993 and is one of the rare documents about the riots in Rostock-Lichtenhagen 20 years ago.
"Germany after 1945", which is designed as a touring exhibition, opens its doors on Tuesday, August 21 in Berlin. Next spring the exhibition can be seen in New York.
Click The Truth Lies in Rostock for more blogs
Or visit our The Truth Lies in Rostock project pages for more information and videos.
Spectacle homepage
Add Spectacle.Docs on Facebook
Follow SpectacleMedia on Twitter