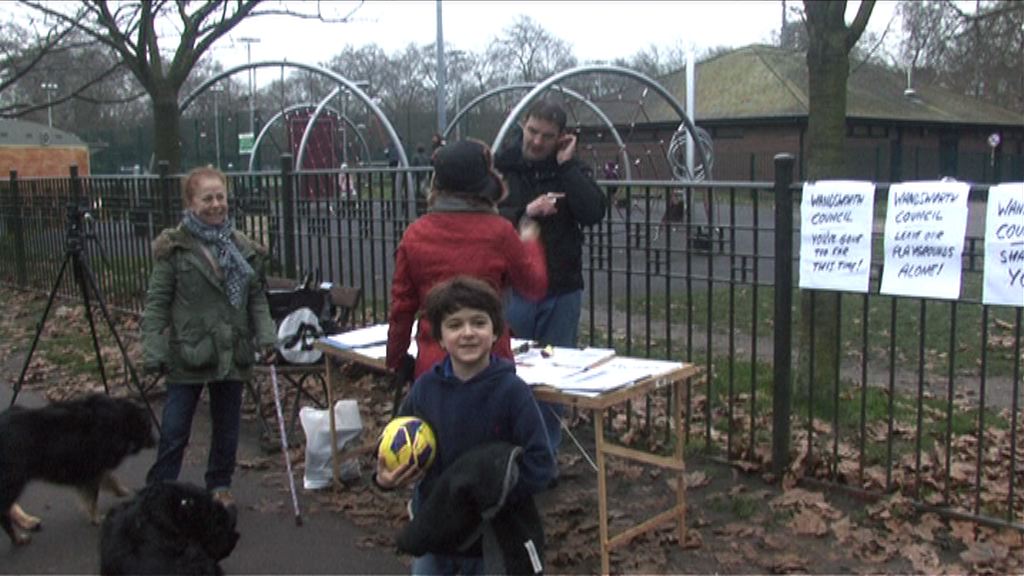 Wandsworth Council posted an article claiming that "squatters who were yesterday (Wednesday) evicted from their illegal camp at Battersea Park's adventure playground have left behind a squalid and disgusting mess". This is part of their propaganda. More than 4000 signatures were gathered by members of the community who wish to preserve the Battersea Park Adventure Playground, yet their voices are being silenced.
Do not fall for this propaganda. The protesters are members of the public, parents and residents of the area who have spent some of the coldest nights of this winter in a locked site. They fight for their children's right to enjoy what the Battersea Adventure Playground has offered for them and their generation. Whereas the Council's intentions are highly arbitrary. They have not offered a valid justification for their actions and they keep ignoring the public's wishes.
This video was filmed in the very early hours of Wednesday 23 January 2013. It was taken by peaceful protesters occupying the building adjacent to the Battersea Adventure Playground – under Section 6 (1) of the Criminal Law Act 1977 – and catches the moment when the police potentially illegally enter the occupied building. You can hear a crow bar being used and the smashing up of the window/building.

In our opinion this destruction of public property is not the result of "squatters" but a staged attempt to validate bureaucratic, arbitrary decisions, that have zero consideration for the community's children.
Sign the petition to save the Battersea Adventure Playground and support the "Wandsworth Against Cuts" organisation.
Also, visit Save Kimber Road and Battersea adventure playgrounds to read about other adventure playgrounds that have been demolished.
Visit PlanA, our general blog on urbanism, planning and architecture.
Spectacle homepage
Like Spectacle Documentaries on Facebook
Follow SpectacleMedia on Twitter