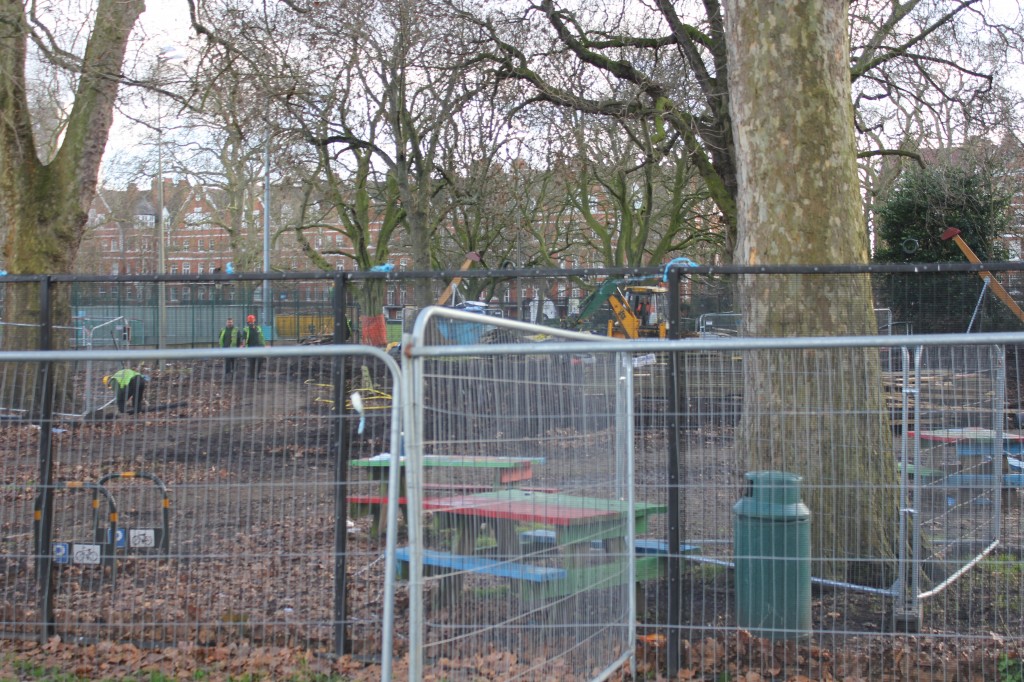 The adventure playground in Battersea park has now been demolished for three month. Before the demolition Wandsworth council claimed that the One O Clock club had to be closed because of the protesters, but is now going to be opened as a cafe instead.
The rebuilding of the playground has started and the main part is for younger children. There will be a part aimed for older children, but to access this part you need to pay.
So is this new playground really going to be better and safer then the last one? It will probably be safer in the sense that less people are going to be able to enjoy themselves at the playground. And is it really okay to put an age limit on having fun and play and excluding older kids by forcing them to pay? Should it not be free for all or is this part, made for older children, really going to be such a magical place that is worth paying for?
Of course it is just another depressing aspect of the gentrification, privatisation and commodification of the Battersea / Nine Elms area.
Click Battersea Power Station for more blogs
See our Battersea Power Station project pages for more information and videos.
Or visit PlanA our general blog on urbanism, planning and architecture.
Spectacle homepage
Like Spectacle Documentaries on Facebook
Follow SpectacleMedia on Twitter