The government's attempts to delay the current proceedings that have yielded highly classified documents for public consumption have received a rebuttal out of court. The failed attempt to suppress the information out of court, a 'spin-off' hope from the appeal court's dismissal of the same case in May, has dented the coalition's plans to restore confidence in the British Intelligence service who have been implicated in the torture of British citizens in Guantanamo and Afghanistan. It also follows previous failed efforts by David Miliband in October 2009 to prevent the disclosure of a CIA report that claimed that MI5 were fully aware that Binyam Mohamed was subject to 'inhumane treatment' during  interrogation in Morocco and Afghanistan, supplying information and questions to the Moroccans and Americans. Miliband was under pressure to protect the identities of those involved.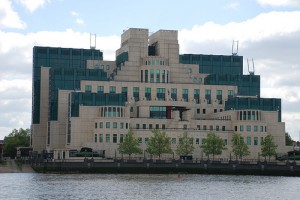 The inquiry, led by Sir Peter Gibson, will press ahead with raiding through the chest of 500,000 documents considered relevant to the judicial inquiry announced by David Cameron last week.  Among the documents that the government asked to remain undisclosed was the 'Detainees and Detention Operations' manual. The official document from MI6, which provides step-by-step guidelines that impressively manage to surf the boundaries of both legality and morality, contains a particularly chilling line regarding the jurisdiction of a particular detention that reads:
Is it clear that detention, rather than killing, is the objective of the operation?
Click Guantánamo for more blogs
Or visit our Guantánamo project pages for more information and videos.
Spectacle homepage
Befriend Spectacle.Docs on Facebook
Follow SpectacleMedia on Twitter