Documentary Research Workshop
For further information, including testimonials, please click here to visit our new site.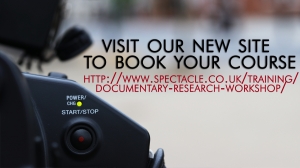 Drawing on the example of either The Truth Lies in Rostock or The Battle of Trafalgar* Mark Saunders will demonstrate a range of research strategies and techniques for producing investigative factual programmes based on his award winning work with Despite TV and Spectacle.
* Attendees will be given a special link to watch the selected documentary before the session.
FEEDBACK
"Very ethical and honest approach to documentary research at grassroots level." - Samantha Lasbury
"Very informative and clear" - Rachel Cudjie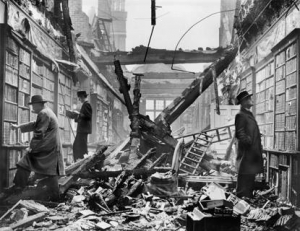 WHAT YOU WILL LEARN
-How to research with and without the internet
-Participatory and crowd research strategies
-Analysing media
-Alternative sources of information
-Notions of the expert
-Analysing and deconstructing official information
-Collecting and using archive
-Research on camera
-Strategies of interviewing
ABOUT THE TUTOR
Mark Saunders is an award-winning independent filmmaker, media activist and writer. His expertise in the field spans over two decades.

He is currently running Spectacle Productions, a company which he founded in 1990. Clients have included Amnesty International, Channel 4, the Rowntree Foundation, the Howard League for Penal Reform, Council of Europe, Groundwork, the London Health Commission, and many others.

His films have been broadcast internationally and exhibited at galleries, including Tate Britain, the National Film Theatre, the Institute of Contemporary Art, Musee des Beaux-Arts, the National Media Museum and the Photographers Gallery.
Alongside production work, in 1990 he was a founding member of INURA (International Network for Urban Research and Action).
Mark has also been teaching for over 15 years, and has been a visiting lecturer at a number of institutions, including London School of Economics, the Royal College of Art, the London College of Communications, Bournemouth, Florence, and Coventry Universities. He is currently teaching at Birkbeck College.
Spectacle is a member of the Moving Image Training Alliance (MITA).
DETAILS
If you're interested in taking the course but can't make any of the dates listed, please get in touch anyway - we may be able to schedule additional dates.
If you are booking for a group we may be able to arrange additional dates, tailor the course to suit your needs and/or travel to your organisation/company within the EU to deliver training on site. Please contact us for a quote.
Duration:
2.5 hours (usually from 19.00-21.30)
Location:
Spectacle
No. 25
99 - 109 Lavender Hill
London SW11 5QL
HOW TO BOOK
Please complete the Booking Form to reserve a place on this workshop.

Also, please ensure you read our Terms and Conditions before reserving a place on one of Spectacle's training courses.
If you have any queries please contact training@spectacle.co.uk
If you would like more information on future training opportunities at Spectacle sign up for our Training Newsletter - tick the box if you would also like Spectacle's general newsletter.
For further information, including testimonials, please click here to visit our new site.