Digital Video Production for Anthropologists and Social Researchers Training Course
For further information, including testimonials, please click here to visit our new site.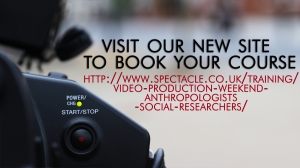 We offer an efficient and affordable weekend training course designed specifically for anthropologists and other academics who are interested in using film within their social research and want a fast way to acquire the filmmaking/ digital video production skills necessary to do this.

The course strives to provide all participants with a solid foundation of practical knowledge and a working understanding of digital cameras, sound recording, interview techniques, filming on location and industry language.

We aim to instil participants with the confidence to use a wide range of equipment and we teach "future proof" principles of filmmaking which remain constant despite changes in technology and formats.

We allow a maximum of three people to each camera set up (camera, sound, interviewer), to guarantee that everyone gets hands-on experience.
FEEDBACK FROM PAST PARTICIPANTS
"This is the type of course every anthropologist should take" - Dr. Mattia Fumanti, Department of Social Anthropology, University of St. Andrews
"Simple, uncomplicated approach to something people are interested in but perhaps scared of trying out." - Julie Botticello, Research Associate, UCL
WHAT YOU WILL LEARN
- Preparing a shoot
- How to use a digital camera (focus, white balance, aperture, formats etc.)
- How to use microphones
- Framing, types of shots, camera movements, cutaways and other techniques and tips
- How to conduct and shoot an interview
- Shooting on location
- The principles of lighting, both natural and artificial
- Filming to edit
- Legal issues, permissions and copyrights
- Using Film in Social Research: participatory techniques, interview techniques, working in the field, editing in the field and ethics.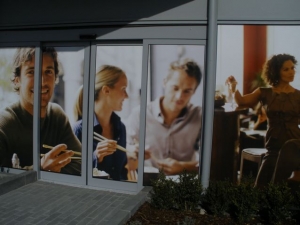 ABOUT THE TUTOR
Mark Saunders is an award-winning independent filmmaker, media activist and writer. His expertise in the field spans over two decades.

He is currently running Spectacle Productions, a company which he founded in 1990. Clients have included Amnesty International, Channel 4, the Rowntree Foundation, the Howard League for Penal Reform, Council of Europe, Groundwork, the London Health Commission, and many others.

His films have been broadcast internationally and exhibited at galleries, including Tate Britain, the National Film Theatre, the Institute of Contemporary Art, Musee des Beaux-Arts, the National Media Museum and the Photographers Gallery.
Alongside production work, in 1990 he was a founding member of INURA (International Network for Urban Research and Action).
Mark has also been teaching for over 15 years, and has been a visiting lecturer at a number of institutions, including London School of Economics, the Royal College of Art, the London College of Communications, Bournemouth, Florence, and Coventry Universities. He is currently teaching at Birkbeck College.
Spectacle is a member of the Moving Image Training Alliance (MITA).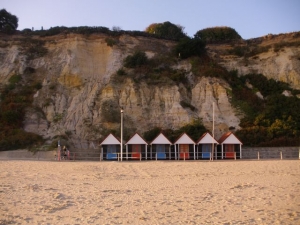 COORDINATING
Michele de Laurentiis, PhD in Anthropology at Università degli Studi di Messina is part of Spectacle team and is helping coordinating these courses. Michele has experience in long term ethnographic research in highland Bolivia on local politics, indigenous movements, ritual, conflict and natural resources. He has also carried on anthropological research in prisons and urban context. Michele has complemented his academic experience with Spectacle training in Video Making, and is now developing visual ethnography projects.
Location:
Spectacle
No. 25
99 - 109 Lavender Hill
London SW11 5QL
HOW TO BOOK
Please complete the Booking Form to reserve a place on this workshop.

Also, please ensure you read our Terms and Conditions before reserving a place on one of Spectacle's training courses.
If you have any queries please contact training@spectacle.co.uk
If you would like more information on future training opportunities at Spectacle sign up for our Training Newsletter - tick the box if you would also like Spectacle's general newsletter.
For further information, including testimonials, please click here to visit our new site.