Introduction
We are currently running a new series of inter-generational video workshops. To find out about the details, click here. Everyone is welcome to participate in front and behind the camera!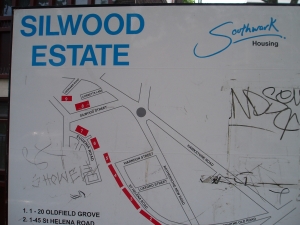 The Silwood video group is a constituted group Spectacle started in 2001.
Since its inception, this extraordinary and unique group has had
approximately 200 people through its doors from the ages of 6 to 70. Over
the years an unusually diverse range of people in terms of age, race and
religious background from the Silwood Estate and neighbouring areas have
worked together on a wide range of video projects responding to the
regeneration of the neighbourhood.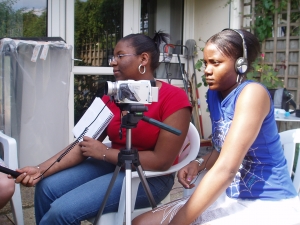 Click on the links below to view more information about the Silwood Video Group
Professional Work with Spectacle
Conferences, Screenings and Exhibitions
Neighbourly Encounter : Missing Sculpture
Neighbourly Encounter : Photos
Articles and text on the Silwood Estate
Click here to visit the Spectacle blog about the Silwood Video Group