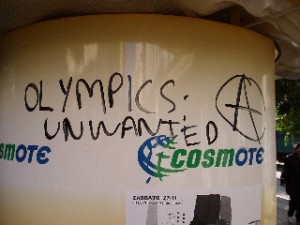 Rohantha Athukorala serves the United Nations (UNOPS) as the Head of National Portfolio Development for Sri Lanka & Maldives based in Sri Lanka, and writes in The Island about the commitments a country should consider before taking on a global event such as The Olympics.

Since the beginning of the modern Olympic Games in …, man has come to believe that hosting the Games is one of the greatest privileges a country could have bestowed upon them.
With the Olympics, comes the promise of thousands of new jobs and business opportunities, the development of world-class sport facilities, and a chance to raise a countries profile-but when discussing this great opportunity, many seem to forget to mention the financial risk that comes hand in hand.
Back in 2004, Greece spent $12.5 billion on the games which subsequently led to 2% points being shaved off the GDP, with some even referring to this deficit as the trigger for the financial crisis in Europe. Now for the 2012 Olympics, the UK is investing $14.3 Billion despite it's fiscal deficit of 12%, and despite industry think tanks stating that hosting the event is unlikely to have any substantial financial impact.
If the Olympics is to remain a coveted event, Rohantha Athukorala argues that a revolutionary approach is needed in order to minimise costs and maximise gains. The solution that we propose is to hold the Olympic Games 2016, 2020, 2024, 2028, ad infinitum, in it's original 776 BC home, Greece.

Click London Olympics for more blogs
See our Olympics project pages for more information and videos.
Or visit PlanA our general blog on urbanism, planning and architecture.
Spectacle homepage
Befriend Spectacle.Docs on Facebook
Follow SpectacleMedia on Twitter