Digital Video Production for the Web
NGOs, charities, social enterprises and small businesses have been badly hit by the recession and funding cuts. To reach out to your target audience and get your message across there is an ever increasing demand for online video- producing high quality online videos need not be an expensive luxury.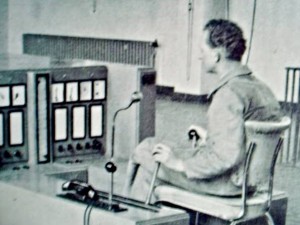 DIY digital film making and successful use of No/Lo budget techniques, can slash your production costs and actually improve your production values.
By training existing staff or volunteers in the techniques of high quality digital film making organisations can greatly reduce production costs. When people working on the ground document their own activities and events and record client testimonials you can often get better results than with a hired film crew of strangers.
Where your workers have built relationships and trust with your clients they can film more relaxed and interpersonal moments, moments that might elude an external film crew, making for a more direct and powerful film.
This practical hands-on course aims to give you the "future proof" information you really need to know to produce high quality videos by concentrating on the techniques and skills that stay constant, regardless of passing developments in software, technologies and formats.
The training is not technology specific but gives you the knowledge and attitude to get the best out of whatever equipment is to hand, to navigate your way around the complexity of codecs and formats, to identify and solve technical problems. You will learn the techniques and methods of high quality digital production in a way you can speedily pass on the knowledge and expertise to other members of your organisation and client base.
Organisations with a member of staff who have completed the course can hire Spectacle's equipment at a 15% discount.
The course is modular. You can take just the 2 day production course or the 3 day course that includes post production and uploading video to the internet.
For more information Digital Video Production for the Web
If you are interested in booking the course please visit the How to Book page.
For information on other Spectacle training courses
Or contact training@spectacle.co.uk
For info on new dates and courses please sign up for the Spectacle training newsletter – tick the box if you would also like Spectacle's general newsletter.