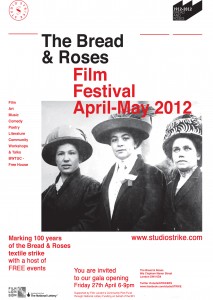 There is a new screening date for the Despite TV documentary Batttle of Trafalgar about the poll tax demonstration this Monday May 7th 4.30 pm. The screening is part of the Bread & Roses Festival organised by studiostrike.
Date: May 7 2012 (Monday, Bank Holiday)
Time: 4:30 pm
Venue: 68 Clapham Manor Street, London SW4 6DX
Or you can refer to this eventbrite page.
The Battle of Trafalgar gives an account of the anti-poll tax demonstration on 31st March 1990, one that is radically different from that presented by TV news. Eyewitnesses tell their stories against a backdrop of video footage showing the day's events as they unfolded. This is one of the UK's first camcorder activist films, made from amateur and freelance footage, unseen at the time and portraying a chillingly different vision of events from that shown in the media at the time.
Demonstrators' testimonies raise some uncomfortable questions: Questions about public order policing, the independence and accountability of the media and the right to demonstrate.
Two decades later and these issues cannot be more prescient. With the rise of new social media and widespread recording technology, as well as increasingly repressive laws and policing powers and a pervasive 24-hour news culture – the relationship between the media and police in relation to the right to protest and the medium of film have only become more complex and problematic, as can be seen through the recent media representation and prosecution of student protesters and rioters.
Click here to order a DVD of Battle of Trafalgar.
Click Despite TV for more blogs
See our Despite TV project pages for more information and videos.
Or visit PlanA our general blog on urbanism, planning and architecture.
Spectacle homepage
Befriend Spectacle.Docs on Facebook
Follow SpectacleMedia on Twitter