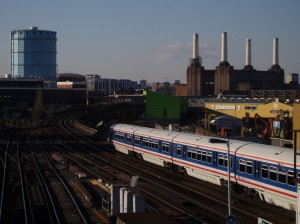 London, in recent years, has seen a boom in foreign property investment. With various far Eastern economies generating a new class of super-rich, London's property market bubble is seen as a safe cash haven for this elite. According to Savills, international premium property retailer, 50% of the capital's prime central homeowners is now dominated by overseas investors, which is furiously contributing to property price inflation.
Naturally, with Battersea Power Station being such an historically renowned architectural and industrial, Grade II listed, British icon, many are wishing to get a slice of the 400ft riverside views. Malasyian developers, Sime Darby, aim to create 3,500 new homes in 15 years, and have already sold nearly all of the 866 luxury apartments of the initial Circus West (or Phase 1) project, generating $1 billion prior to even being built.
However, much contention surrounded the project when Sime Darby refused to release what percentage of their buyers were domestic or international. With property shows for the Battersea homes, which range from £365,000 per studio flat to £6million per penthouse, advertising in China, Russia and Malaysia it is now clear that around 55% of the homes, went to foreign money before even appearing in the pages of Property Week in Blighty.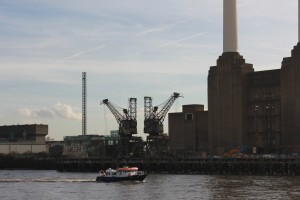 This flew in the face of London Mayor, Boris Johnson, who had previously pledged that all property developed within the Power Station would be offered to Londoners first. Slightly perversely, the lack of priortisation for local buyers has been marketed as an apparent strain on London's unaffordable housing problems, despite some penthouse suites retailing for up to £30million. As a result, developers have recently made a big song and dance about the London Launch of the Phase 2 development. These properties are intended to be exclusively on offer to UK residents before they are made globally available. The Battersea Power Station website encourages visitors to "Register an Interest" and Rob Tincknell, CEO of Battersea Power Station Development Company (BPSDC), recently claimed that:
"There has been a lot of comment recently about London's housing problems and we believe the only way to try and solve this is to build great homes and create a community that people actually want to live in"
However, this PR stunt has recently been unearthed with a simple phone call to Battersea Power Station Development Company sales team. Upon being deciphered as an authentic potential buyer, the mole was told categorically that while there is a strict London-only launch of the Phase 2 properties on 1st May 2014, overseas investors are more than welcome to purchase the prospective homes if they are in the country or through their UK based agents. Therefore demonstrating that the press have once again been romanced into believing that developments of one of the greatest icons in British industrial history will be more than a juicy, international investment for oligarchs and millionaires. They have let this charade by developers go unchallenged and have reported it verbatim, letting our beloved Battersea Power Station slip further and further into flipping international hands.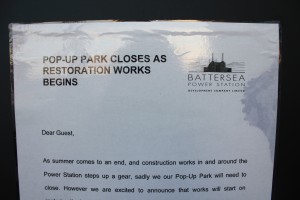 See Battersea Power Station for more blogs
See our Battersea Power Station project pages for more information and videos.
Or visit PlanA our general blog on urbanism, planning and architecture.
Spectacle homepage
Like Spectacle Documentaries on Facebook
Follow SpectacleMedia on Twitter