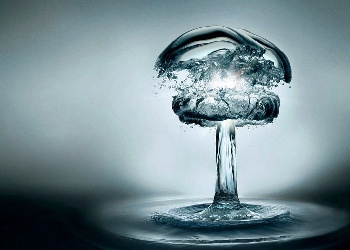 The fear for agitation during the London Olympics 2012 is tangible. The number of security staff is doubled compared with last year's plans and this includes a doubling of  the costs for security. This makes the overall cost of the Olympics 2012 so far around £11bn. This summer, London will experience the biggest UK military mobilisation since the Second World War. Despite these high security policies, an attempt to smuggle in a fake bomb was successful according to The Sun.
Water bottles that can be used as liquid bombs, are a fear of terror and the reason the Olympic organisation has sharpen the safety policies, which are now turning  into airport safety policies equivalents. Visitors are not allowed to bring their own refreshments anymore, which leads into food prices that are the real criminal activity. A price explosions that is getting out of hand.
Is the organisation taking advantage of the banning of foods and drinks from the area? A sandwich is approximately going to cost £4.90  and a hot dog could fetch £5.90. Apparently you can expect some high standard food quality, but do cheering people  really fancy a haute cuisine hot-dog while watching sports? You can bring their own baby food snack (without bottle?) though.
Weapons and whistles are also prohibited. And any expression of political or religious opinion in the shape of cheering material are also a no go. Weapons, obviously. But whistles? Well the athletics must be thankful for the ban of whistles, meaning also no Vuvuzela's which are weapons for the ears and distracting both athletic and supporter. It would have been amazing watching a game of table tennis while listening to a Vuvuzela concert though.
No but really, 6 quid for a hot-dog?
Click London Olympics for more blogs
See our Olympics project pages for more information and videos.
Or visit PlanA our general blog on urbanism, planning and architecture.
Spectacle homepage
Befriend Spectacle.Docs on Facebook
Follow SpectacleMedia on Twitter