Do you have old legacy format video tapes such as DigiBeta, BetaSP, HDcam, DVcam, MiniDV, Umatic Lo Band, U-matic Hi Band, VHS, SVHS, VHSc? We can digitise all these formats to full HD Apple ProRes files at very affordable prices.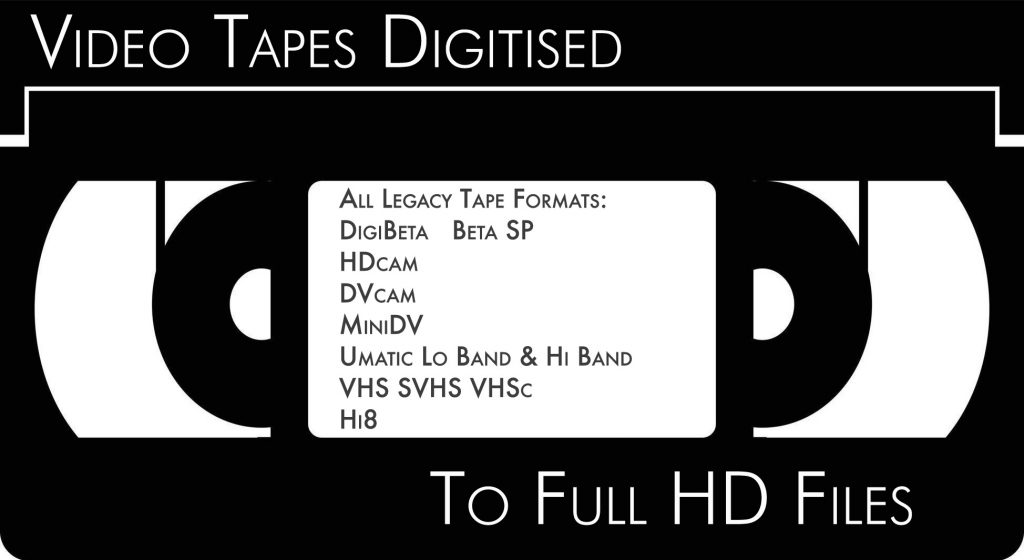 We also offer a supported self-service option at our south London studio.
Please contact archive@spectacle.co.uk for a quote at our introductory rate.