Battersea Barge
Peter Lewis, owner of the Battersea Barge, a floating restaurant and venue situated next to the Tideway Village, reveals how the St. James group's plans for the area have jeopardised the future of his business.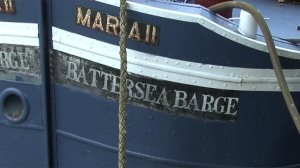 For more information on the Battersea Barge, visit the homepage.
For more articles and clips on Tideway Village, click here and here.