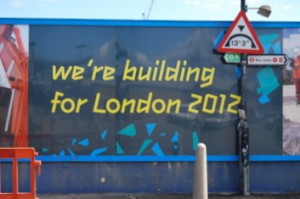 Olympic chiefs are having a luxurious beano in handily located Acapulco Mexico to hear progress reports on the preparations for London 2012. British Olympic Association
chief executive Andy Hunt was jubilant that the Con-Lib coalition  government had excluded the games from the recent drastic spending cuts.
Hunt told the audience that the Olympic budget of 9.28 billion pounds included "7.3 billion pounds for the regeneration of east London."
"I think a two billion pound investment for staging the games feels about right and appropriate for what's going to be a fantastic games."
Why Acapulco? Well you have to travel a long way to find an audience who will believe that the London Olympic budget is being spent on anything other than the London Olympics. I dare Hunt to come here and tell East Londoners that nearly four fifths of the Olympic budget is being spent on them and only £2bn is going on the games.
Fancy a dip? Or getting your figures massaged? Or are you happy just lying on the beach?
Click London Olympics for more blogs
See our Olympics project pages for more information and videos.
Or visit PlanA our general blog on urbanism, planning and architecture.
Spectacle homepage
Befriend Spectacle.Docs on Facebook
Follow SpectacleMedia on Twitter