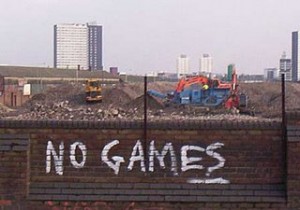 Richard Caborn, the sports minister at the time London won the Olympic bid, will speak today raising his concerns over the potential failure of the Olympics' sporting legacy.
In his keynote speech at the annual meeting of the Sports and Recreation Trust Association in Birmingham, Caborn will elaborate on his comments, quoted in the Guardian today, that there was a "danger of failing completely," adding that there needed to be a "major change of direction in the strategy on this if the disastrous decline experienced by many of the sports is to be reversed."
The latest quarterly figures from Sport England show that the target to increase the number of people playing sport three or more time a week by one million by 2013 is a long way off the mark with a more modest increase of just under 110 thousand from 2007-08.
Click here for the full article
Click London Olympics for more blogs
See our Olympics project pages for more information and videos.
Or visit PlanA our general blog on urbanism, planning and architecture.
Spectacle homepage
Befriend Spectacle.Docs on Facebook
Follow SpectacleMedia on Twitter